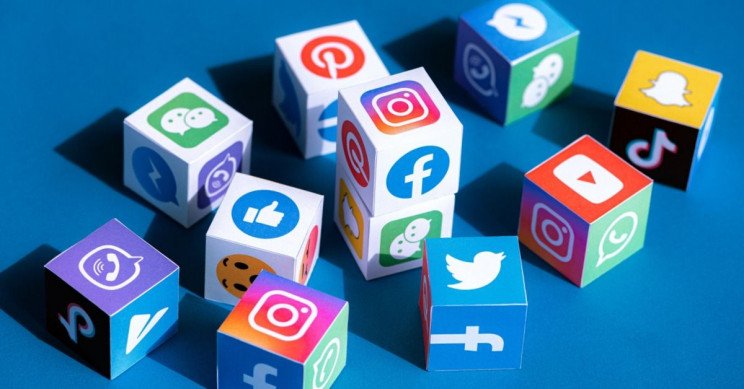 Roommates like best friends, like family.
We have grown up in a culture where we depend on the people in our surroundings. Whether it's for emotional support, or just for the feeling of companionship. Living with a roommate is like living with a best friend who has sibling-like protective feelings for you. A roommate will always be there to take care of you and to have your back.
Here we present you with a list of captions that are best suited for roommates staying together!
20 Trending and Popular Roommate Captions For
1. "I don't have to visit the circus, I live with a clown."
Hahaha, why does one need to visit the circus, when you live with a clown? So true. A roommate will always be there to make you laugh, even during the worst times of your life. You just have to be careful of one thing, the clown of a roommate you have is a funny one and not the one from the movie 'IT'.
2. "The best day is when it is your roommate's turn to do the chores."
The advantage of having a roommate is that you don't have to do everything on your own and heaven arrives on earth when it's that kind of a day when it's your roommate's turn to do everything while you're lying on the bed relaxing, looking at him/her do all the work.
3. "From being strangers to friends, and from friends to family, you make this city feel more like home."
From introducing yourselves to each other on the first day to crying about your separation on the last, you realize you did not just make friends but you actually ended up with a whole family. That feeling is wholesome and it's something you will never forget all your life.
4. "Living with roommates has drama, fun, happiness, sadness, fights and is a mixed bag, but I wouldn't trade it for anything else."
What is a life without drama? It's incomplete. Having fun, laughing, fighting, crying is all a part of life, but when you have someone by your side throughout all the things in life, there is nothing better than that feeling.
5. "You know you truly miss your roommate when you miss hearing them snore, when you miss the silly fights, and when you miss the tasteless food you shared together."
Everything you find annoying about your roommate when you are with them every day, becomes everything you miss when you are not together and you are away.
6. "Missing your roommate is the second most terrible feeling. The first being missing multiple calls from your parents."
Missing your roommate is like missing your sibling. Even though most of the time you might be fighting, you end up creating such a bond which is irreplaceable.
7. "You are now entering a stress-free zone."
When you are living with a roommate, life does not become problem-free, that is true. But when you have a roommate, they take half your burden away and are always there to make you feel like you are not alone, and that you are home.
8. "I don't need to pay a therapist to give me crap. I have a roommate that does it for free."
"I told you so", sounds familiar? Living with a roommate means listening to this one line on a day-to-day basis. Even though it's not the best thing one likes to hear, it's always best to know you have got someone to take care of you.
9. "Finding the right roommate makes every day feel like a sleepover with your best friend."
From enjoying a sleepover with your best friend once in a while, you can just do it every day. Life sounds so amazing that way, even thinking about it makes one so excited.
10. "You're the Monica to my Rachel."
Every time we watch Friends, we dream of living our lives just the way Monica and Rachel did while living together in their apartment.
11. "Made a bowl of Maggi past midnight without burning the house down! Well, congratulations chef."
Maggi is a lifesaver and if you don't know that, that just means you haven't stayed with a roommate in an accommodation yet. Maggi is heaven on earth, especially at 3 am.
12. "Roommates who do college together, stay together."
When you have a partner in crime to share your life with, what else can you ask for? Being best friends is all about growing and making memories together.
13. "Well, this wasn't in my original Five Year Plan..."
All life decisions take a toll on college life. It's always best to have someone by your side who can help you make the right ones, and not just that, help you survive through the tough times in college.
15. "Turning this kitchen table into our very own library."
When you are living in an apartment with your roommate, you bring out the artists inside you and become super creative. So that kitchen table isn't used for just one purpose anymore but is also used as a reading desk.
16. "We didn't realize we were making memories, we just knew we were having fun."
As time keeps passing by, we keep having fun with our roommates. Sometimes, we don't realize that every passing moment is turning into memory as we just live in the moment.
17. "A good roommate may be the single most important thing to have when one is away at school."
A good roommate is like a guardian angel sent from heaven. The one who looks after you, and protects you in the most crucial years of your life.
18. "What a dumb idea. Let's do it."
A roommate can be your guardian angel and also your partner in crime at the same time. No matter how dumb your idea might be, your roommate will always make it fun.
19. "Here's to the nights I'll always remember with the friends I'll never forget."
College life is like a drama series on Netflix with one season launched every year. And having your roommate, your partner in everything, by your side is the best feeling in the world. You're the main character of your series, and your roommate is your co-star. What could be better than that?
20. "Here's to the nights that turned into mornings with the friends that turned into family."
When you spend so much time with someone, you learn everything about them. When you stay together throughout your ups and downs, they are nothing less than family. That's what roommates are, family. Because even if you are having a bad day, you'll always be going back home to the people who care and who support you no matter what.
Conclusion
Roommates are not just your best friends, but they are more like family. There is nothing compared to the feeling of having someone to look forward to, after a bad day. The feeling of you having to sleep alone after a difficult time without being able to talk to someone is so painful. When you are living with a roommate, you will never have to face that.
Ashray Living wants what's best for its students and understands the importance of companionship. Ashray Living makes sure that their students get the best of facilities, and can live comfortably without worrying about anything.
If you haven't still stayed in accommodation and experienced how it is living with a roommate, you should definitely do it. We support you a hundred percent.
We are Ashray Living.