Things To Consider While Looking For Girls Pg Near Hindu College Or Boys Pg Near Hindu College
Finding a place for living in Delhi is a big concern for students as well as for their parents. Many of them step out of their homes alone for the first time. In order to find a perfect PG, one must consider several aspects like-
LOCALITY: The PG must be located in a safe and sound residential area. It should have all the basic amenities like hospitals, transportation, college, and market place within a walking distance.
AMENITIES: A good PG must have all the basic amenities like a comfortable room, good bed and mattress, healthy meals and clean drinking water.
SECURITY: Security is a major concern. PG, especially girls pg near Hindu college must have a proper security system so that no one can walk in without permission.
CONNECTIVITY: The PG accommodation must be near to the college or workplace. It should also be well connected to the rest of the city.
HYGIENE: One of the most important aspects while looking for girls' pg near Hindu college or boys' pg near Hindu college Is about cleanliness and hygiene. PGs are mostly occupied by young crowds, so hygiene should be a top concern.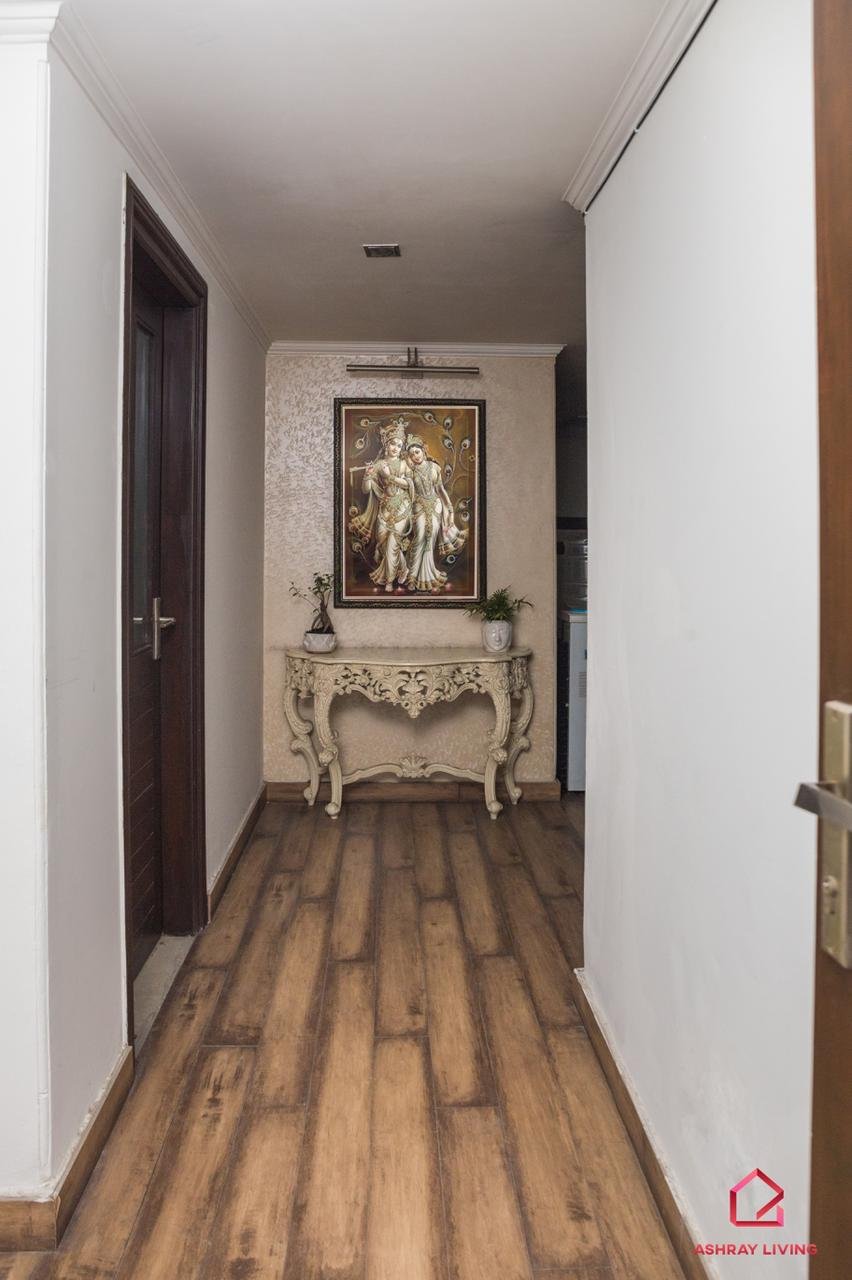 One such girl pg near Hindu college which is a top choice among Hindu colleges and other Delhi university students is ASHRAY LIVING.
Ashray living provides a superior living experience with luxuries and security. It provides a comfortable homestay with like-minded students. It has the right blend of hospitality, property space, premium facilities, and security. Not just for girls, It is also the best boys' pg near Hindu college as well.
Reasons To Choose Ashray Living
Ashray Living is situated in a secured residential colony near Hindu college. Police stations, hospitals, and parks all are in the area. Delhi's favorite Kamla Nagar market is right there. It has malls to local shops. One can get everything- from clothes, books to utility items. Many famous food joints are also there.
The rooms of Ashray Living are luxurious. The rooms are spacious and comfortable as compared to other boys' pg near Hindu college.
We know girls' safety is a major concern for parents who are far away from them. It is one of the few girl's pg near the Hindu college which has a biometric entry for total security and safety.
Both Vegetarian and Non-Vegetarian healthy meals are provided 4 times a day. The kitchen is open 24 X 7.
A well-structured gym is available in Ashray Living, which is not available in many boys' pg near Hindu college.
The staff of Ashray Living is reliable and trustworthy. They are very responsive and approachable.
Free high-speed internet is provided up to 1 Gbps.
Daily housekeeping for hygiene and cleanliness. The laundry service is provided at your doorstep.
The reading room is available for the much-needed quiet time especially in a girl's pg near Hindu college or boys pg near Hindu college where the young crowd stays.
Vending machines are placed for your essential needs.
We believe health care should be easily accessible. That is why a doctor on call is always available.
We make sure the students do not feel any inconvenience. So, if you are looking for girls' pg near Hindu college or boys' pg near Hindu college, your search ends at ASHRAY LIVING. To Feel and see the difference among all the girls pg near Hindu college or boys pg near Hindu college, do visit us.